Offering a free ride home to keep our roads safe

The Tavern League of Wisconsin and our members are proud to serve our community. One of our top priorities is to keep our patrons safe. That is why we offer the SafeRide program. The goal of SafeRide is to eliminate drunk driving on Wisconsin's roadways. 
As always, we encourage you to drink responsibly. However, if you feel like you've had one too many, ask your bartender if their establishment is a Tavern League member offering the SafeRide program.
Locate your nearest Tavern League member and SafeRide provider here. Or download the TLW SafeRide mobile app. The app shows you which members are nearby, in order of location. It's free and available for your Apple or Android device.
In 2020-21, the SafeRide program provided 42,347 free rides home from 2,006 TLW-member establishments — the number of participating businesses has increased by nearly 300 since 2019. The program has provided over 1,000,000 rides since 2004. See the survey report.
Thanks in part to the SafeRide program, Wisconsin has witnessed a 44% decline in OWI convictions since 2007 and nearly a 50% decline in alcohol related fatalities in that same time period.
The nearly $1 million cost of the SafeRide program is shared by TLW members and funds generated by surcharges on OWI convictions. In 1999, Wisconsin Act 109 established a surcharge on every Wisconsin DWI conviction to be used for alternative transportation from Class B licensees to a customer's home. The Tavern League office administers this program with the Department of Transportation oversight.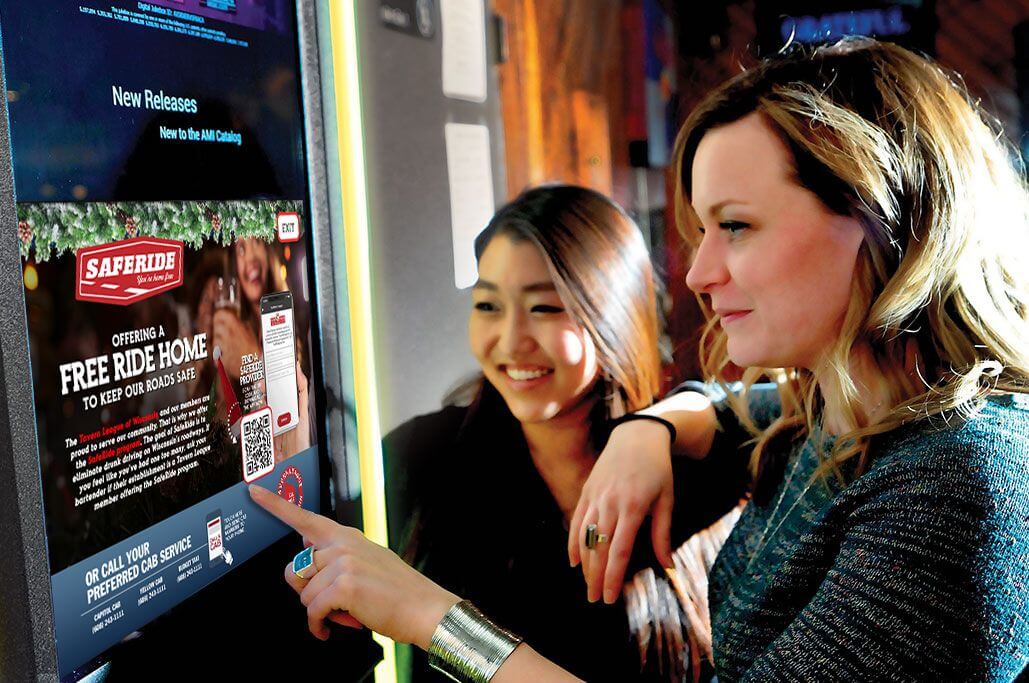 Don't forget to ask your bartender about SafeRide!
For questions and more details, call the Tavern League of Wisconsin office in Milwaukee 608-270-8591